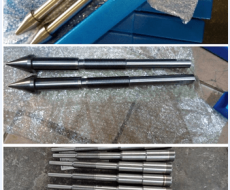 Posted on July 28, 2014 by admin in Company News

On date July.26, 2014,we finished a new batch of  Tungsten carbide stem for valve parts used for Oil and Gas to our Russia Client and India Client.

Material:  YG8 Tungsten carbide +AISI410

Bond Strength =105 Mpa.

No Comments. Continue Reading...